Restauration
Restauration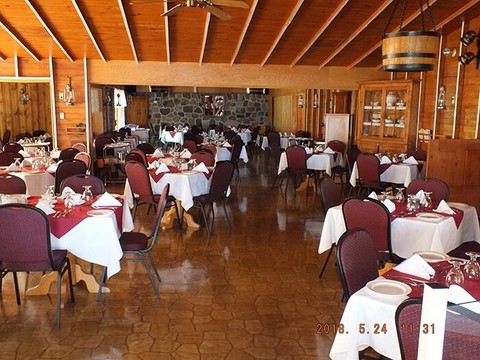 Our dining room with its taste of Charlevoix table will fulfill your expectations.
Capacity of 200 people.
American breakfast served from 7:30 a.m. to 10 a.m.
Dinner served from 6 p.m. to 8:30 p.m.
Restaurant offering a renowned table with a regional flavor, 3 or 4 courses with several choices for each service. Enjoy the pleasant setting of the magnificent dining room or for an aperitif on the terrace offering a panoramic view of the St. Lawrence River.
Culinary specialties: Canadian and international dishes and healthy menu. Gastronomic, intermediate and family cuisine, regional products. Evening musician in high season.